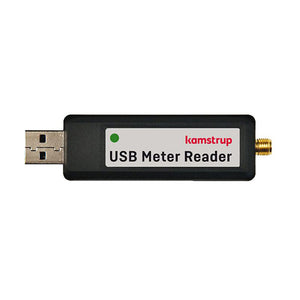 USB Meter Reader for Wireless M-Bus Mode C1 at 868 MHz for all Kamstrup water and energy meters with embedded or wireless M-Bus module fitted.
Includes free meter reading software for Windows based PC.
The product image is for illustration purposes only and may not reflect the exact product listing.