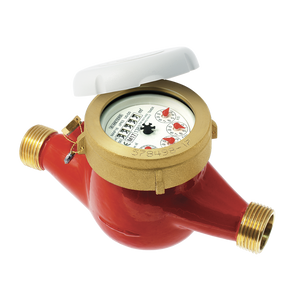 3/4" BSP (DN20) Multi jet hot water meter.
Nominal flow Q3 = 4.0m3/h. Optional pulse output.
Length = 190mm without unions, 290mm with unions.
Unions & washers included. Horizontal installation.
High quality manufactured in Italy.
MID Approved MID R100-H 2004/22/CE
Product image is for illustration purposes only and may not reflect the exact product size listed.